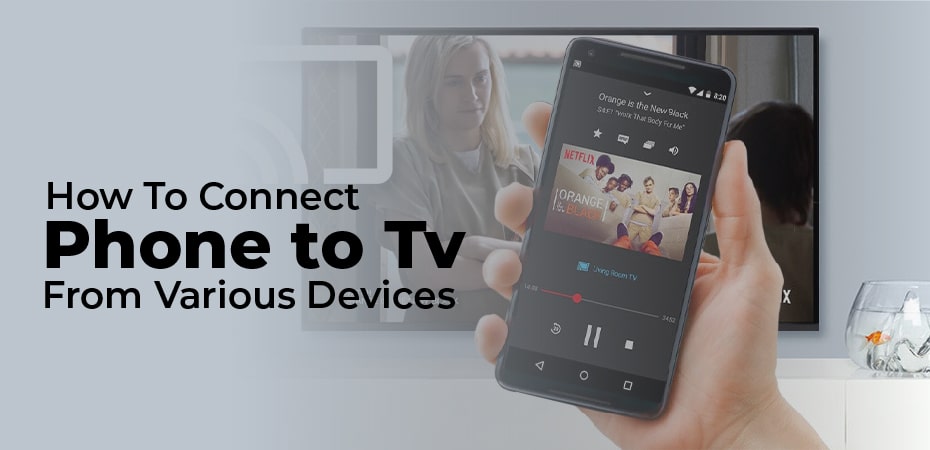 TVs
How To Connect Phone to Tv – From Various Devices
Sometimes, while watching something on your phone, you want to share it with friends or just see it on a bigger screen. For Android users, there are several options, including built-in features, third-party apps, and cable connections. From the simplest to the most complex solutions, let's break down your choices.
Wireless display adapters can be used on most televisions, whether they are Smart TVs or standard HDTVs without Internet access. Connect your wireless display adapter to your TV's HDMI port and power source, turn on screen mirroring on your smartphone, and follow the manufacturer's instructions for pairing your device. The combination of your smartphone and smart TV is an excellent way to watch videos, look at pictures, play games, and watch online TV shows. Smart TVs and smartphones can be connected in many different ways. Most people connect wirelessly. As well as the TV, this depends on your phone.
You can connect your phone and TV in several ways. There is a slight difference in the process depending on whether you have an Android phone or an Apple phone, or whether you have a Smart TV or a standard HDTV.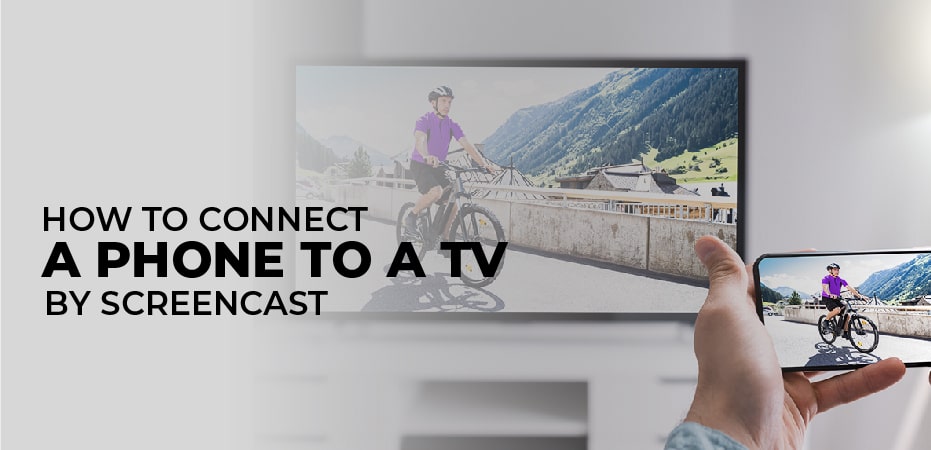 HOW TO CONNECT A PHONE TO A TV BY SCREENCAST:
Screen casting allows you to connect your smartphone to your smart TV. Nevertheless, you must make sure both devices are compatible with one another. Apple products may not be compatible with casts for Android-powered devices. Screen casting from Apple devices to smart TVs has different requirements and additional equipment may be required. ·
An Android smartphone running version 4.2 or higher can be connected to the TV via Miracast wireless display.
Apple iOS smartphones can be connected to the TV via Airplay on Apple devices.
HOW TO CONNECT YOUR MOBILE TO TV WITH SCREEN:
SCREEN MIRRORINGSome apps do not support casting methods, for screen mirroring is a great way to connect your mobile device to the TV. A simple way to connect your phone and your TV, but the steps may vary from phone to phone depending on your model. The cast button can be found by going to the settings menu and swiping down.
The cast icon allows you to easily share your screen with the TV by simply clicking on it. You can go to the play store and download the Google Home application if this doesn't work on your smartphone model. To connect your smartphone with your television, you must create an account and click on the screencast option.
HOW CAN YOU CONNECT THE SMARTPHONE TO TV WITH CHROMECAST?
The app you want to watch on TV may support casting if you have a Chromecast dongle or TV. Sharing content between your phone and TV is easy with just a few clicks.
Ensure your Chromecast and smart TV are on the same Wi-Fi network.
Tap the cast icon in the app, and select the device to which you want to cast.
Among the apps that you can cast are Netflix, Hulu, HBO Now, and Google Photos.
The option can be used for apps that block traditional screen mirroring, such as those with copyrighted content. If you attempt to play something while screen mirroring, Netflix will only play audio and black out the video.
HOW TO CONNECT YOUR APPLE SMARTPHONE WITH TV:
The easiest way to connect your iPhone to your TV is with Apple Airplay. You can easily stream content through Apple TV by simply connecting your smartphone and TV to the same Wi-Fi network and selecting the screen mirroring option.
Android phones can cast to Amazon Fire TV Sticks very easily. Here are the steps you need to follow to set up your Amazon Fire TV stick.
You can bring up the menu that shows the options for apps, sleep, mirroring, and settings by pressing and holding the home button on the Amazon Fire TV stick.
Select Mirroring from the menu.
The name of the smartphone that you wish to connect with will appear in a new window.