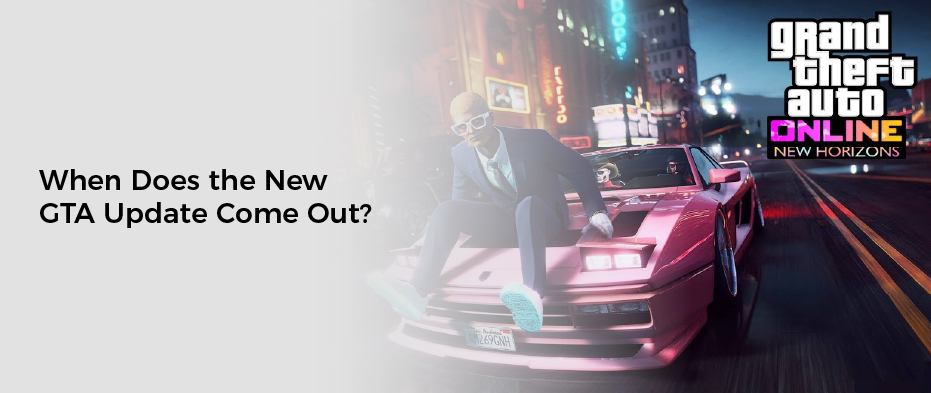 If you're a fan of Grand Theft Auto, you'll no doubt be waiting for the next update. You're going to need it to get the most out of the game. That's why it's important to know when it's coming out, as soon as possible.
Los Santos Drug Wars
The GTA Online Los Santos Drug Wars update will bring new vehicles, a mobile drug lab and new missions. The DLC is expected to be released on December 13 for PlayStation 4, Xbox One, Xbox Series X|S and PC.
Rockstar Games has also confirmed that they'll be adding more new missions and vehicles in the coming months. "Los Santos Drug Wars" will be the first in a two-part storyline, and there will be more content to come over the course of a few months.
GTA Online is constantly being updated with new missions, world events and prizes. They usually release these updates on Tuesdays. However, they rarely disclose the exact timings. For example, they've said that they'll release more missions in December, but it's unclear when the second part of the story will be available.
In addition to the two-part storyline, the "Los Santos Drug Wars" update will introduce new characters and a new business for players to manage. It's also expected to feature a host of new cosmetics and vehicles.
The new classique taxi and retro-styled Declasse Tahoma Coupe are expected to be released as part of the DLC. Players can also expect new collectibles and freemode missions.
A major part of the DLC will be a new storyline, which will involve a new crew of drug runners. The new story will introduce a new psychoactive strain of chaos.
In addition to the new character, missions and vehicles, the update will also contain significant gameplay improvements. There will be a new business, a new chemist, new freemode missions, and much more.
As part of the DLC, GTA+ members will receive special benefits. These include a new property upgrade, vehicle upgrades and special apparel. Some of the rewards are even exclusive to members.
Although the "Los Santos Drug War" update isn't the most groundbreaking of the major updates, it's still a welcome addition to GTA Online. And with more to come in the coming months, it's sure to keep players interested until the next major DLC is announced. Until then, check out all the fun GTA Online has to offer!
Los Santos Tuners
When the new GTA update comes out, you can expect a slew of new vehicles and races. You'll also be able to take part in a new car meet that allows you to show off your custom rides. This will give you a new way to interact with other players and build your reputation. The meet will be located in a graffiti-covered warehouse in the Cypress Flats neighborhood of Los Santos.
In addition to new cars, you'll be able to participate in two types of races: sprints and head-to-head races. Each one will have a reputation system that determines how you can earn the rewards. A player with higher reputation can also unlock exclusive customizations and access to special events.
Along with the Los Santos Tuners update, you'll also be able to add a new radio station. You can select your favorites from a list of radio stations, which will populate your wheel. Some of the tracks you'll hear will include tracks from Gangsta Boo, Nez and Channel Tres.
New clothing has also been added to the game. There are over 200 items to choose from. Most can be unlocked through the LS Car Meet's Reputation system.
Another big feature of the Los Santos Tuners update is a new car meet. Players can compete in private meets or show off their rides at the LS Car Meet. It will be located in a warehouse near the edge of town. While you can't use weapons at the meet, it is a safe place to show off your favorite cars.
One of the big changes with the Los Santos Tuners update is that you can now apply Low Grip Tires to your vehicles. These tires are used to increase the traction of your vehicle. They can be found on a variety of new vehicles, including Annis, Dinka, Ubermacht and Vapid Dominator GTT.
Rockstar Games hasn't confirmed exactly when the Los Santos Tuners update will be released, but the release date will probably come out before the end of June. If you're a PlayStation 4 or Xbox One owner, you should already be able to access the update, but it will be a few weeks before you can find it on other platforms.
Los Santos Stunt Race Creator
A brand new stunt race has been announced by Rockstar Games. In addition to a new set of stunt races, the developer has announced a series of other new content coming to GTA Online in the near future.
Stunt Race Creator is a new tool that Rockstar is using to create new and more exciting stunts for players to participate in. The tool will allow players to build their own stunt courses in any location within Los Santos. They will also have access to new props and features.
This new Stunt Race Creator will be available for all platforms. Using the tool, players will be able to design their own stunt tracks and then share them with other members of the community. There will be options for Standard, Non-Contact, Rally, and Thunder Stunt Races. Also included are new Speaker props and moving props, as well as audio cues.
Another feature of this update is that it introduces a new social space called the LS Car Meet. The space will be an underground street racer's paradise. As an LS Car Meet member, you will be able to test drive and mod vehicles with your friends. You will also be able to test out new cars at a new Test Track.
Cunning Stunts is a new stunt racing expansion that features a wacky series of tracks and a host of new stunts. Players can take their rides through tubes, loops, and other high-speed thrills. New Premium Races have also been added.
For fans of Fast & Furious-style street racing, GTA Online's latest update will include a retro-styled Declasse Tahoma Coupe. This will be available for all players later this month. Other new vehicles are also being revealed.
Rockstar's Stunt Races will feature ramps, wall rides, and other dynamic objects. Some tracks will rise to 20,000 feet. Several Stunt Series blips are scattered throughout Los Santos.
Stunt Race Creator will give the GTA Online creator community access to new features and props that they haven't had before. It will include options for both Standard and Non-Contact Stunt Races, as well as moving props and speaker props.
I'm Not A Hipster
Rockstar Games has released the latest patch for GTA Online, which is called the "I'm Not a Hipster" update. It includes a slew of new content for the online version of the game, including new clothes, cars, and jobs. The new update also adds a lot of gameplay tweaks to the game's already impressive features.
The update introduces a host of new clothing, hairstyles, and accessories. Players can wear classic clothing like retro print tees and tight skinny jeans. Additionally, players can access seven new vehicles and twelve new jobs. Moreover, there are a couple of new weapons as well. All of the content is free, and players can download it from the GTA Online website.
In addition to the new vehicles, the "I'm Not a Hipster" patch brings a host of new features to the game's multiplayer mode. For instance, it's now possible to purchase a six-seat Dubsta, which is only available to players who are Level 100. Other notable changes include the addition of a new tear gas damage buff, as well as an extra two weapons.
The "I'm Not a Hipster" Update features a slew of new content, but it also fixes a number of bugs and adds a lot of tweaks to the existing content. The patch comes with over a hundred fixes, so it may be worth your time to check out the update if you haven't yet played the game. While the new update is free, it might come with a bit of a disappointment. However, it does allow you to dress up as a hipster.
Overall, the "I'm Not a Rapper" update is a great way to experience the next-generation graphics of the game, and you can look your best while you do it. But if you're a little skeptical, you might want to check out the new weapons and cars in the update. You can find all of these items in Ammu-nation, which now stocks Vintage Pistol and Antique Cavalry Dagger. And if you're feeling particularly hipster, you can wear a pair of "Hipster Youth" haircuts. Both haircuts are inspired by Hitler Youth haircuts, and the "Hipster Youth" haircut is similar to Horst Wessel's hair style.