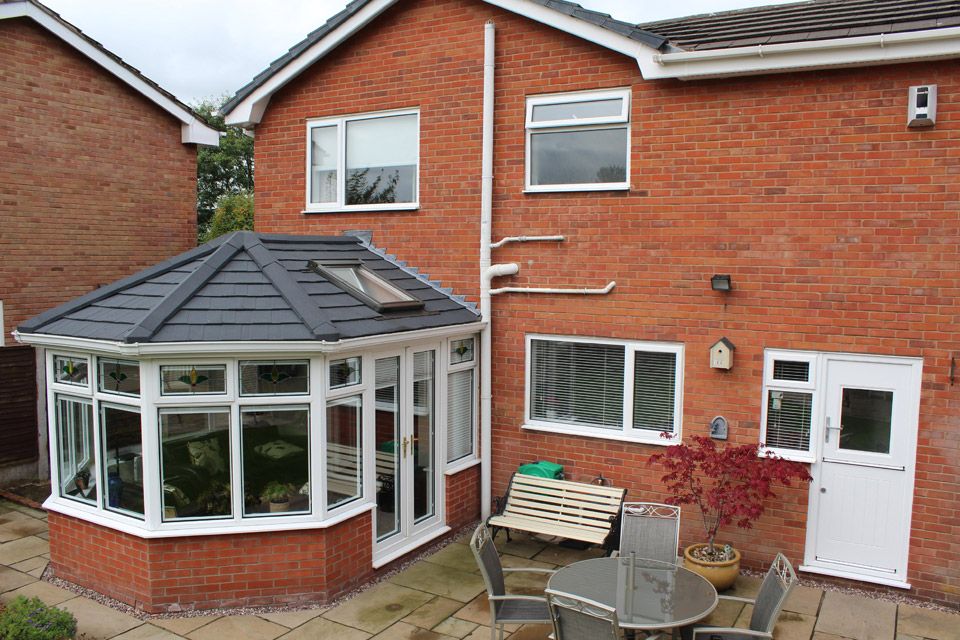 Uncategorized
What Are Your Options For a Replacement Conservatory Roof
If your conservatory is too hot in the summer or cold in the winter then a replacement roof could be the answer. But what are your options?
Polycarbonate is a cheap option that's easy to install. It can also be shaped to fit the structure and comes with a number of transparency options.
Glass Roofs
A glass conservatory roof is a great option for many people because it allows the maximum amount of natural light to enter your home extension. It's also very durable which means it can withstand harsh weather conditions like wind, rain, hail and snow.
Another benefit of a glass conservatory roof is its energy efficiency. This is because innovative glass products can provide ultra-effective insulation from heat, cold and even noise.
Over time, your conservatory will start to experience problems which can affect the way you use it. If you're constantly dealing with leaks or condensation, then it may be a good idea to consider replacing your old roof. Experts claim that adding a new conservatory roof will add 12% to the value of your home. This is especially true if you replace it with a solid or tiled roof. However, it's important to choose a design which suits your needs and property.
Solid Roofs
If you're not set on the conservatory look, solid tiled roofs transform polycarbonate and glass into a structure that resembles an actual building. This makes it a smart choice for those wanting to increase the resale value of their home by making it more of an integral feature.
From a technical point of view, solid roofs offer superior thermal efficiency compared to their glass or polycarbonate counterparts with U-values that are almost ten times lower. This means your conservatory will be able to stay at a comfortable temperature all year round, avoiding draughts and heat loss.
Replacing a roof with a solid option is classified as structural work and will require an assessment to ensure your conservatory is able to support the additional weight. Look for national installers who have partnered with building control departments to provide a LABC registered detail that will satisfy the requirements of your local authority. You may also need to upgrade your window frames as well.
Tiled Roofs
Many homeowners find that their conservatory roof starts to show signs of wear and tear over time. Whether that's small issues which can be repaired or constant leaks, these are a sign that the materials may need to be replaced.
Using tiles as your replacement conservatory roof will help you to avoid temperature extremes, meaning that you can use your room all year round. Tiles also insulate well, reducing noise pollution from rain and wind.
If you're looking to make your conservatory feel like a new space, then a solid roof will do the trick. A Livinroof or Ultraroof will work with your existing windows, and both use thermal technology to offer low U-Values. Both are available in a range of finishes, and can be fitted with modern skylights for the perfect finishing touch. However, this type of renovation will require more structure and so will increase your overall costs. It's also worth considering that planning permission will be required, so it's best to check before making a decision.
Aluminum Roofs
Using modern aluminum and glass sheets, this type of replacement conservatory roof provides a stunning space that will maintain a comfortable temperature year-round. It is also a cost-effective solution that is incredibly energy efficient with low rates of heat transfer.
The use of multiwall polycarbonate sheets means that you can enjoy improved insulation for your conservatory. This is because thicker sheet thicknesses offer higher levels of thermal efficiency.
Another problem that many homeowners experience with their conservatories is noise pollution. The sound of rain or wind can echo around the room and make it difficult to relax or work from home. A tiled roof can eliminate this issue as it will be fully plastered so that outdoor sounds are muted. Livinroof and Ultraroof are examples of modern tiled roof systems that will upgrade your conservatory into a home extension with superb aesthetics. This is perfect for those who want to create a living space that fits seamlessly into their lifestyle and will boost the value of their property when they decide to sell.